Service Hours Remotely
https://forms.gle/1YtN5ptVMQ9NnZJ66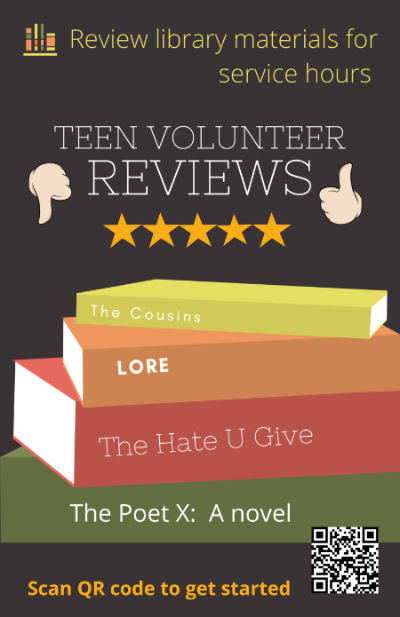 ---
SCHOLARSHIPS
For those seeking college next year
So many companies and organizations just waiting to give you a head start in your college career. It's free money towards your tuition next year so go ahead and take a look and fill out an application or two!

https://www.mometrix.com/blog/scholarships-for-college/
---
Teen Advisory Board
Your library, your space, your voice!
Want to be a part of the decision making process for teens
here at the library?
What books/movies/games to buy....
What programs/activies to have....
How to design the teen area....

Now forming a Teen Advisory Board and looking for your input and talents.
This is a volunteer position that can be credited towards hours needed for school.
This can also be a good addition to future job applications and resumes.

If interested, come in and fill out an application.
You may also email Cathie at csullivan@oxfordma.us or call 508-987-6004 ext. 1401 with any questions you may have.
---